Tibet Ecotourism, Sustainability & Environmental Protection
We believe we have the obligation to protect the Tibetan high plateau at the same time as we bring guests to enjoy this beautiful natural part of the world. More and more people are discovering the pristine and untouched Eastern Tibet region. We operate all our Tibet tours based on ecotourism and sustainability principles:  environmental protection awareness, and leave no trace practices – we teach our guests, our staff and the communities we visit about the importance of  learning and doing environmental protection activities.
Provide Trainings To Guides And Drivers
The most valuable gift we can give our guest travelers is to leave with a great memory of their journey in Tibetan places. Excellent service from a travel agency is vital to tourists – we realize the importance of having a highly knowledgeable guide and a good driver. We use the low travel season and the winter time to provide ongoing trainings for guides and drivers annually, to best support our Kham Voyage travel services and tours.
Teach English In The Remote Villages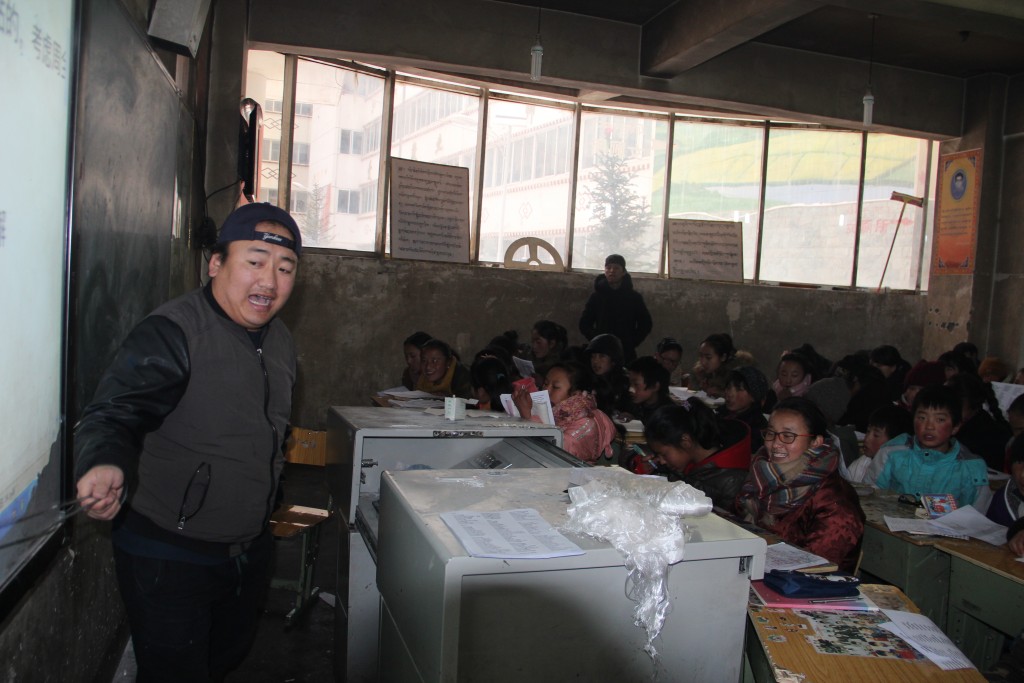 More and more Tibetan students are interested in learning English, but the shortage of trained English teachers is a big problem. During the tourism low seasons, Kham Voyage staff volunteer to teach English in remote Tibetan villages for short intensive time periods. We want to return something back our communities as much as we are able to.