Kham Tibet Motorbike Tour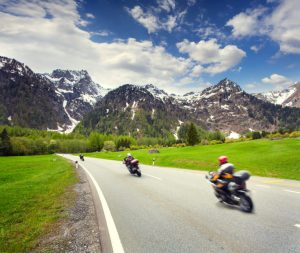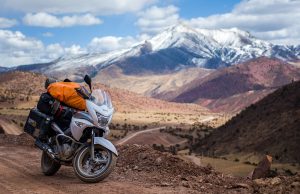 In October 10—23, 2016, expert Tibetan cultural guide Nyima Tashi led a 14 day small group motorcycle journey through the eastern Tibet regions of Amdo and Kham. This exciting adventure begins in Chengdu, the capital of Sichuan. From Chengdu, participants travel by motorcycles through some of the most beautiful regions of eastern Tibet that are found in modern day Sichuan province. This adventure goes through Tibetan farming villages, across nomadic grasslands filled with yaks, along the upper Yangtze River and near rugged snow-covered peaks. You visit remote monasteries, see sacred lakes, visit with local Tibetan families and go to Larung Gar, the largest Buddhist Institute in the Tibetan world. This is the Tibetan motorcycling adventure of a lifetime!
Space is limited to only 5 participants.

 Your Motorcycles on This Tibet Tour
For this Tibet motorcycle tour, participants will be riding new Zongshen (Cyclone) RX3 250cc motor
cycles. These motorcycles are perfect for the roads on the Tibetan Plateau. For a review of the motorcycle used for this journey, please go to the following links: Zongshen (Cyclone) RX3 and Road to Rubber Review. The majority of the roads during this journey are paved and in overall good condition, so no major off-road riding is required. Participants should be experienced motorcycle riders who can complete a long-distance ride. During this journey, you will be staying in hotels and guesthouses. You will not be doing any camping. Some of the hotels and guesthouses in remote areas will be basic, but clean. In addition to an expert, English-speaking Tibetan guide, there will be a support vehicle accompanying you throughout the journey, as well as a motorcycle mechanic.
---
Kham Tibet Motorcycle Tour Itinerary
Tibet Tour Dates: October 10—23, 2016
October 10: Participants will meet in Chengdu in the morning to prepare the required Chinese motorcycle licenses and make preparations for the journey. In the evening, we will meet for dinner and talk about our upcoming road trip.
October 11:
In the morning, you will leave Chengdu, elevation 500 meters, and depart for the large town of Luding (Chakzamka in Tibetan). The journey today will take about 6 hours. The elevation in Luding is 2000 meters.
October 12:
After breakfast, you will leave for the beautiful Tibetan region of Danba, elevation 2200 meters. This area is famed for its large, castle-like homes, high stone towers and stunning mountains. You will stay in a small farming village with fantastic mountain vistas. The riding time from Luding to Danba is 3 hours.
October 13:
From Danba, you will continue to the large Tibetan town of Luhuo, known in Tibetan as Drango. Along the way, you will go through nice forested regions as well as traditional Tibetan farming villages. There are also numerous Buddhist monasteries along the way. The elevation of Luhuo is 3200 meters and the ride time today will be 6 hours.
October 14:
Today's destination is Dege, the cultural heart of the Kham region of Tibet. This will be one of the most scenic days of the journey as you will ride along spectacular snow-covered mountains and picturesque Tibetan villages. You will stop at the sacred lake of Yilhun Lha Tso, which is lined with 600 year old hand carved prayer stones. From the lake, you will then go to the pleasant town of Dege, elevation 3250 meters, and explore the ancient printing press, which is responsible for creating most of the Tibetan Buddhist scripture books found in Tibet. The ride time to Dege is 6 hours.
October 15:
In the morning, you will depart Dege for the beautiful valley of Dzongsar, elevation 3300 meters. This area is a great place to experience traditional Tibetan culture and spend time in one of the more remote Buddhist monasteries in the Tibetan world. The ride time today is 2 1/2 hours.
October 16:
From Dzongsar, you will ride along the upper Yangtze River to the town of Pelyul, elevation 3050 meters. There are numerous Tibetan villages along the way along with amazing mountain views. The ride time to Pelyul is 3 1/2 hours.
October 17:
After breakfast, you will go to Yarchen Gar, one of the largest Buddhist monasteries in the world with well over ten thousand practitioners. This will be another major highlight of the journey. From Yarchen, you will continue to Garze, a mid-sized town surrounded by rugged snow-capped mountains. The ride time from Pelyul to Garze is 5 hours. The elevation of Garze is 3350 meters.
October 18:
Today you will ride over the mountains at 4000 meters in elevation from Garze to Sertar. This is a beautiful region, though the roads here are a little rougher than others along the journey. We will stay the night in the large town of Sertar, at an elevation of 3900 meters. The ride time to Sertar is 5 hours.
October 19:
We will spend this day exploring Larung Gar, the largest Buddhist institute on the planet. It is home to 40,000 Buddhist monks and nuns. It is located in a remote valley just 30 minutes outside of Sertar. This is a place that has to be seen to be believed!
October 20: From Sertar, we will travel through the remote countryside and farming villages to the town of Dzamtang, elevation 3260 meters. The Tibetan homes in this region are very unique being made of stone and wood and being 3 and 4 stories tall. The scenic drive to Dzamtang will take 3 hours.
October 21:
After breakfast in Dzamtang, you will ride 5 hours to Barkham, a large Tibetan town sitting at an elevation of 2500 meters. This pleasant town lies along a river in a deep mountain valley.
October 22:
The final riding day of this amazing journey will lead you back to Chengdu, the modern capital city of Sichuan province. The ride time today is 5 hours.
October 23:
The last day of the journey will take us to the famous panda breeding center. You will then explore the Tibetan Quarter of Chengdu before having a farewell dinner.

Breathtaking Landscape of Kham
Motorbike Tour Leader 
Nyima Tashi is a Tibetan from the Kham region of Western Sichuan. He is fluent in English and has studied eco-tourism through Columbia University in the US. He has been working as a guide for nearly 10 years and has led clients from all corners of the globe. He is regarded as an expert on Tibetan culture, history and religion. This 2 week journey will go through the area of eastern Tibet that Nyima Tashi knows best as it is the area that he grew up in. 
Eastern Tibet Motorcycle Tour Cost
For more information about this Tibet tour, send an email to: khamvoyage@gmail.com
 Dates: October 10—23, 2016 Space limited to just 5 participants
 The cost is $3999 USD per person.
Note: Participants are responsible for their international airfare to and from Chengdu, China, but almost everything after that is covered in the cost.
New Zongshen (Cyclone) RX3 250CC motorcycle

All accommodations (based on double occupancy)

All entrance fees for the itinerary listed

Professional English speaking guide

All meals

Motorcycle mechanic

Support vehicle

Chengdu Airport pickup and drop off
Not included in the price:
International airfare to and from Chengdu, China

Travel Insurance (World Nomads, Travel Guard and MH Ross are recommended)

Personal expenses

Gratuities to the guide and mechanic

Passport and China visa fees
Summary
Tibet motorcycle tours are very rare and hard to come by. With this journey limited to just 5 participants, this journey will fill quickly.
For more information and pricing about this one-of-a-kind adventure, visit East Tibet Motorbike Tour or send an email to: khamvoyage@gmail.com